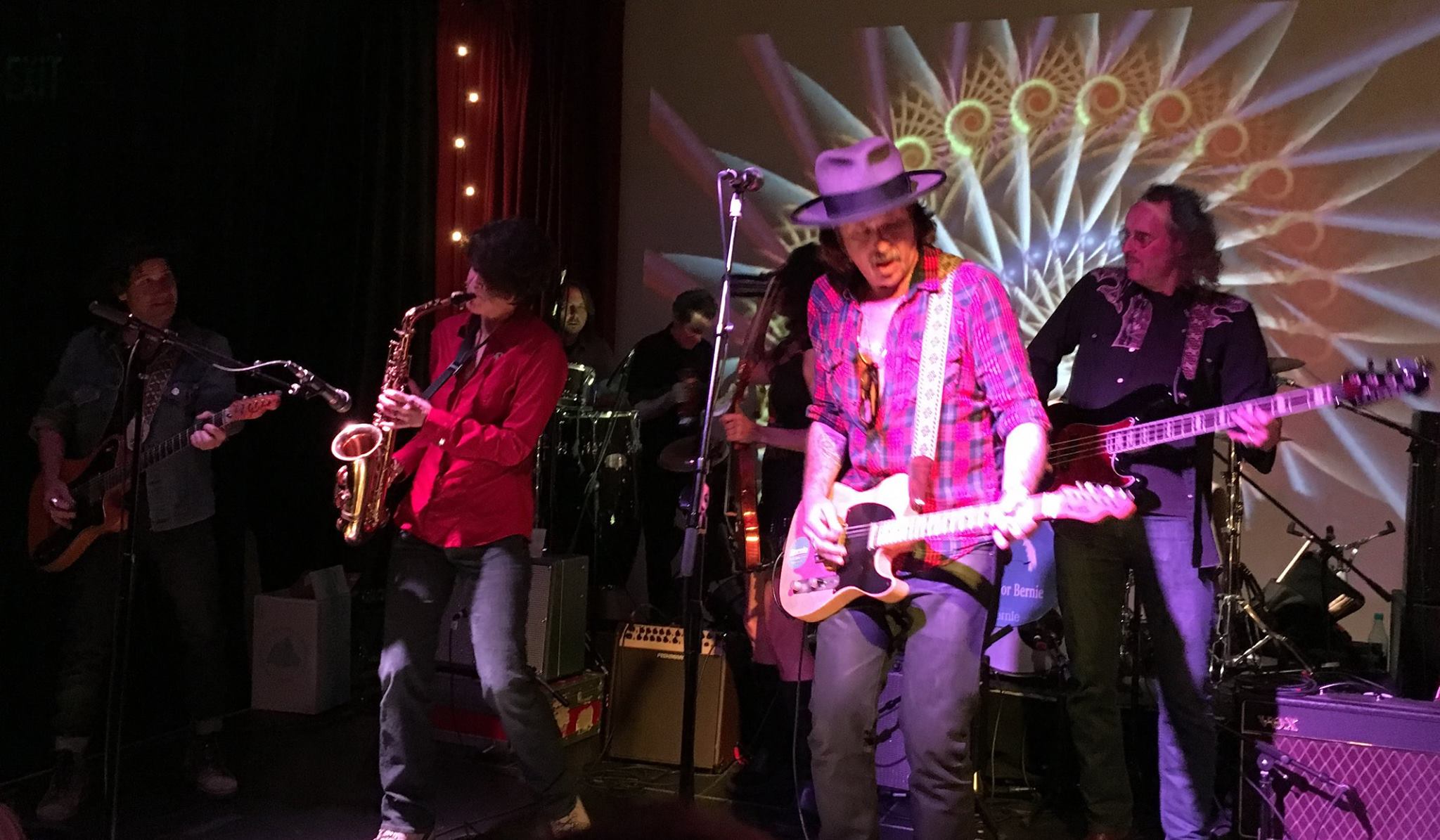 Jane Fontana likes to play songs she's never heard with people she's never met.
'On New Years Eve the party was jumping, and the band in the back was rootsy and dirty, with a penchant for improv. I put my sax together in the car and came out blowing. Later it got mellow and we all slunk through a lowcountry thing.'
That's the kind of intensity and adventurousness that marks Jane's music. It's edgy and in your face, but sometimes subtle and melt-in-your-mouth. Then it turns back on you, like fine chocolate laced with hot pepper.
Lately, Jane's been composing tracks for TV and film. She's already had her music in more than 150 shows, everything from 'Ellen' to 'Sex Sent Me to the Slammer'.
Creating instrumental tracks is fun, and Jane also likes writing songs. Years before she picked up the horn she was singing, so it seems natural she'd use her production experience to get to the meat of the emotions, cooking up grooves and moods to stew around hooky vocal melodies.
And let's not leave out lyrics. There's another level in there that makes listening again and again worthwhile. It helps that she has a B.A. in poetry, and Jane writes a lot of that, too.
She also loves the outdoors. Jane lives in the Angeles National Forest and hikes, backpacks, and rappels waterfalls.
Jane says, 'The wilderness is as peaceful and calming as a dream, and as exciting and dangerous as a wish.'
Just like the music.
'Wow. Really Fantastic. Transcendent moments with super strong songwriting. It's all good.'
~ Michael Steinberg, Director
'I was actually disappointed when Jane Fontana's CD ended, which is a very, very rare reaction.
Hell has frozen over."
~ Craig Anderton, Electronic Musician Magazine
Jane's song, Untitled Number One (from her In Situ EP), is featured on NPR's All Songs Considered, along with Jane's voice description about its recording.
Hear Jane at minute 21:17:

Or go directly to the page on NPR's website:
https://www.npr.org/2021/09/28/1041131707/new-mix-le-ren-wet-leg-ustad-saami-noso-more